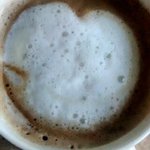 Not only is it Monday, but it's JUNE as well. JUNE! HOW IS THAT POSSIBLE??? I told my husband last night that I was just going to pretend it was still May, but that's not really going to do me any good. Instead, I am checking on deadlines and working out how much work per day I need to get done in order to meet them.
As I mentioned last week, I am attempting to break things down into smaller chunks in order to not feel so overwhelmed. It's working. I am still right on track for Sun-Touched. I've hit the end of the 'easy' revisions and am about to dive into the more complex stuff where things need to be moved and changed and in a few instances, written from scratch. And that's okay. I feel back in the novel. I am confident that I can do this (and also fairly sure that in a week from now I'll be feeling a bit more waily and less confident lol).
On top of this, I've got some editing work stacking up. It's a necessary thing (I'm not saying evil, because I actually enjoy it, though while under tight time constraints it does add to the strain) because that work is going to fund my print editions! And I need those print editions for the NZ Independent Book Festival. Much like everything else in my life, there are a series of things that need to happen in order for other things to happen. I am learning to be patient about this. All going well though, I will be ordering my print versions of Burn later this month, which means it'll also be available that way from Amazon. Woo!
This is a real challenge to my attempt to keep making myself and my writing a priority. Normally I would drop my own editing and focus on everyone elses, so this slower, more methodical, measured way of doing things is a little odd for me. I have to retrain myself to look for the long term benefits, rather than searching for that buzz of rushing towards the end of something, for that quick high of ticking something – anything – off the list. Because the result of that is always that others work gets done and mine does not.
So, it's a learning curve. I'm happy to be on it.